Archer/Frisky Dingo Parallels
Apr 25
S1E08 - The Rock
15:58 - "Lana I'm blind!", a possible reference to Killface's "Philip, I'm blind!" after getting acid spat in his face.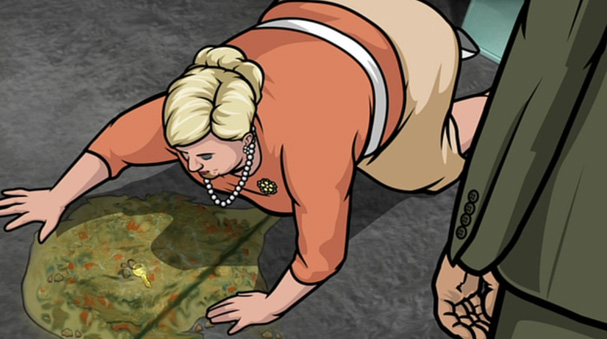 "Time lost is muffin lost."
S1E07 - Skytanic
0:27 - In the Excelsior safety video, the boy says "neat", a reference to Xander Crews saying "neat" about the glasses Old Spice gave him and Killface when they escaped from the sweatshop in Chinatown.

3:26 - Malory says "eager to know why you're here", a repeated line from Killface.
"You killed her?!" "Apparently not. So… good news."
S1E06 - Skorpio
1:15 - Archer says "still though", a repeated line from Frisky Dingo, especially Wendell.
8:35 - Cyrill calls Archer "Mister Man", a reference to Xander Crews addressing the dry cleaner. ("Just a damn minute Mister Man, are you even Asian?")
9:40 - Malory says "mehh what?", which Sinn says to Killface when they receive the fax about the fake invention expo.

18:08 - Archer says "I cannot believe you shot me", a possible reference to Taqu'il's scene from Some Like It Krump. ("Agh! I can't believe that bitch shot me!")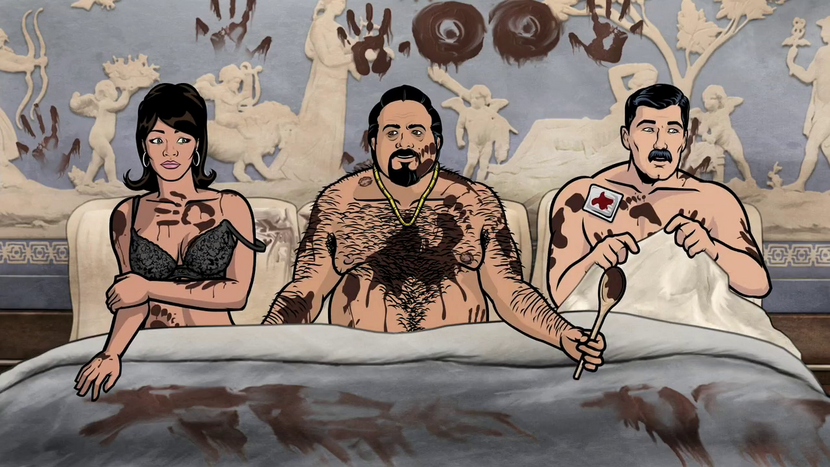 "That got a little dark."
S1E05 - Honeypot
11:20 - Charles the hitman threatens Archer to "throw acid in your face", referencing Mitzi from Live With Mitzi and Verl.
17:19 - Charles says "as [gay as] big old tangerines" reference to Killface saying Simon could be "as gay as a tangerine" when he grew up if he would get over his croup.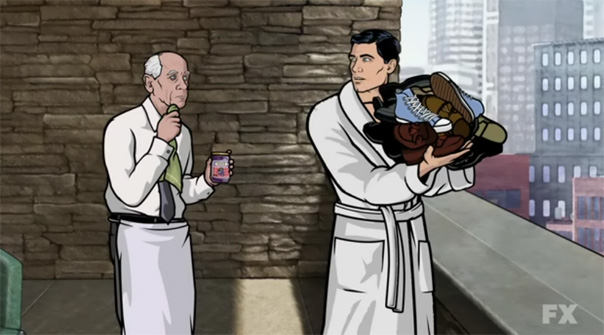 "Seriously Woodhouse, that's like eggs 101."
S1E04 - Killing Utne
16:52 - "That's how you talk", reference to Killface getting angry at Xander Crews during the duckhunt in season 2.
"We won't give our baby chocolate. He can have carob."
S1E03 - Diversity Hire
0:45 - Archer refers to another spy as a loose cannon, a reference to Wendell calling Cody a loose cannon. In both cases, the accuser is the actual loose cannon.

5:45 - Conway says "come on buddy" to Bilbo the operator, quoting Ronnie from Frisky Dingo.

18:56 - Malory refers to Conway as "perfidious", one of Killface's recurring words.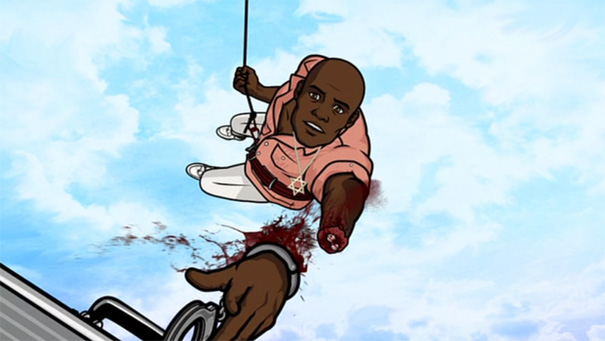 "You haven't seen the last of Conway Stern! Which is not my real name!"
S1E02 - Training Day
1:49 - Lana says "what's up buddy" dismissively to Cyrill. Xander Crews says "hey buddy" dismissively to a Stan clone in episode 2 of Frisky Dingo.

16:40 - Archer says "I'm not sure that's technically irony". Reference to Xander Crews not knowing what irony is at the beginning of season 2.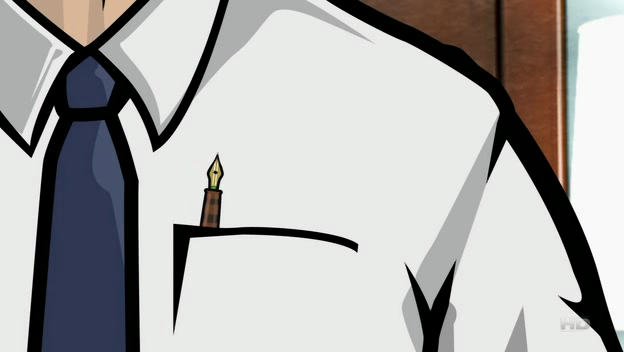 "But be careful! It slips off for like… no reason."
S1E01 - Mole Hunt
14:08 - Archer mocks Cheryl with "bock bock!", a reference to Wendell's albino prostitute.

15:41 - Cyrill yells while slamming on the brakes, a possible reference to when Xander crews yells in the nerds' car.

20:34 - Archer says "hostile work environment", a possible reference to Phil's lawsuit and to the Xtacles.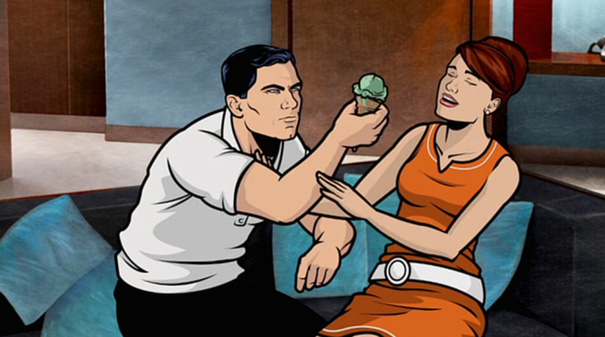 "Just the tip!"
Are we gonna do this or what?
Alright, I've been working on this list for the past year or so, now that season 2 has concluded I think it's time to release it!
This goes out to all the other devoted Adam Reed fans. Enjoy!
Feel free to comment with any references I may have missed!